Banana Oatmeal Smoothie
Ingredients
2 ripe bananas
2 C crushed ice
⅓ C flavored Greek yogurt
2 tablespoons of honey
½ C cooked oatmeal
⅓ C chopped almonds
½ tsp cinnamon
½ teaspoon of vanilla
Directions
Place ice in Philips blender and crush then add bananas and blend.
Add all other ingredients and mix really well.
Serve immediately.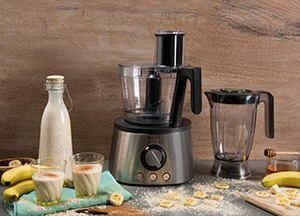 You are about to visit a Philips global content page
Continue
You are about to visit the Philips USA website.
I understand
Our site can best be viewed with the latest version of Microsoft Edge, Google Chrome or Firefox.